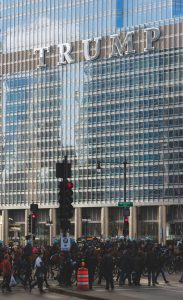 Not too long ago, the immigration attorneys at Fong & Aquino opined that Immigration and Customs Enforcement would be seeking to arrest more people due to immigration violations.
Folks, this is no longer a remote possibility.  It is happening and with increasing frequency.  As noted in the article:
At the current rate, arrests under Trump are set to outpace the peak number made under Obama, according to the New York Times' analysis published last week.