Just recently, at the immigration panel sponsored by the Philippine American Bar Association and the Southwest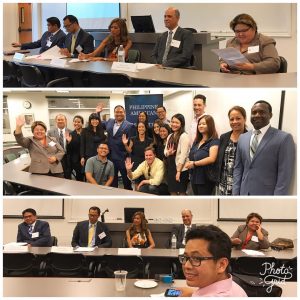 ern Law School Asian Pacific American Law Student Association.
YOU:  Audience member listening with rapt attention to the four excellent speakers gathered for the event.
ME:  The speaker who had the unfortunate task of informing everyone that under President Trump's new enforcement directives, just about every non-US-citizen inside the United States faces the risk of being deemed a "risk to public safety or national security" at the sole discretion of an immigration enforcement officer.