On my naturalization application, I forgot to mention that time I went 60 in a 55
The immigration lawyers at Fong & Aquino LLP have handled many applications for naturalization for our clients in the Los Angeles area as well as the Coachella Valley area.
I have always chuckled about Question # 22:  "Have you EVER committed, assisted in committing, or attempted to commit, a crime or offense for which you were not NOT arrested?"  Chewing gum in court?  Jaywalking in New York City?  As it turns out, this is not a trivial matter.
Just how far the government would be willing to go to take away someone's citizenship if it later discovered that an individual had fibbed is a question that went all the way up to the United States Supreme Court.   During recent oral arguments in Maslenjak v. United States, this exchange occurred between the government's lawyer and the Chief Justice:
"Some time ago, outside the statute of limitations, I drove 60 miles an hour in a 55-mile-an-hour zone," Roberts said to laughter throughout the courtroom.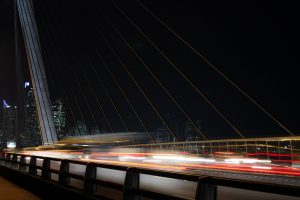 "I'm sorry to hear that," Parker said.
"I was not arrested," Roberts continued. "Now, you say that if I answer that question no, 20 years after I was naturalized as a citizen, you can knock on my door and say, guess what, you're not an American citizen after all. Is that right?"
"Well, I would say two things: First, that is how the government would interpret that, that it would require you to disclose those sorts of offenses," Parker answered.
"Oh, come on," Roberts replied as he continued to spar with Parker over his hypothetical.
The lawyer for the immigrant pointed out that the government's position is "drastic" and "extreme."
The attorneys at Fong & Aquino LLP will keep an eye on the outcome of this case.  In the meantime, if you are seeking assistance with your naturalization application (or any other immigration applications or petitions), you should reach out to a competent and experienced attorney.
–ra