What can I do if USCIS is taking too long to make a decision in my case?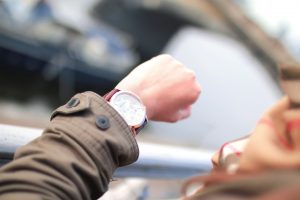 Starting October 1, 2017, USCIS has indicated that it would be start requiring in-person interviews for individuals seeking lawful permanent resident status who have been petitioned by their employers.  According to a USCIS spokesperson, there will be additional visa categories that will also require interviews in order to "further improve the detection and prevention of fraud and security risks to the United States."
In the view of one attorney, "The immigration service [previously] realized that most of the time it was a colossal waste of everyone's time."  As a result, USCIS had agreed to waive many of these interviews.  Such waivers will no longer be granted.
Based upon an anecdotal, informal survey of Fong & Aquino clients, a marriage-based "green card" case in the Los Angeles area can be expected to be completed within 6-8 months of filing. Tasking the same number of USCIS interviewing officers to now conduct additional interviews on top of the existing caseload is a sure recipe for longer adjudications.
So, what can be done?  Should we now be resigned to wait longer and longer?  The answer is NO!
For naturalization cases, USCIS is required by law to complete a case within 120 days of the interview.  If USCIS fails to make a decision by that time, an action may be brought in the federal district court pursuant to 8 U.S.C. § 1447(b).
For other long-delayed cases, the law requires that federal agencies act within a "reasonable time."   If an individual can show that USCIS has unreasonably delayed its adjudication, an action may be brought in the federal district court pursuant to the Administrative Procedures Act.
Each case must be evaluated on its own merits.  However, if you feel that your case has been delayed for too long, you should speak with experienced immigration attorneys.
–ra