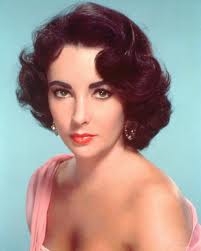 With today's passing in Los Angeles of Hollywood film star, Elizabeth Taylor, the sometimes-sentimental immigration lawyers at Fong & Aquino want to examine the question of citizenship. Miss Taylor was born in London, England in 1932 to US citizen parents. So: was she a citizen of the US? or the UK? or was she a dual citizen?
Under the Fourteenth Amendment of the US Constitution, the general rule is that "all persons born … in the United States [and in certain territories] are citizens of the United States." This rule has been a part of American law since 1868. This aspect of the fundamental rule of the Constitution is today under attack by radicals who do not want the children of undocumented aliens to become citizens. However, Elizabeth Taylor was born in England, so we do not yet have our answer.
Miss Taylor was born in 1932, the daughter of two US citizen parents who were living in England. As a general proposition, a child born in wedlock, outside the USA, to two US citizen parents, automatically acquires US citizenship at birth. Immigration and Nationality Act §301.