Arrival Procedures – Secondary Inspection and Criminal Records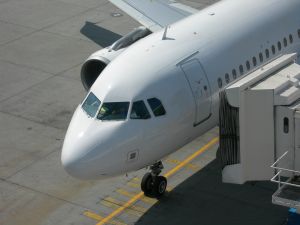 Recently, I toured the Federal Inspections area at Los Angeles International Airport (LAX). As an attorney affiliated with Fong & Aquino in Los Angeles, I routinely get questions from clients about "what happens to me when I land after my international flight? What will the procedures be like for me?"
Although my visit was to LAX, it is fair to say that the same immigration procedures and data bases are in place at all international airports in the Southern California region: Orange County, San Diego, Ontario, Palm Springs, and other international airports nationwide.
Every day, thousands of people pass through the Tom Bradley International Terminal and the other international arrival terminals at LAX. After deplaning and waiting in the seemingly interminable queues, most passengers will only see one immigration officer. Then they will collect their luggage and see a customs officer. And then, they will go up a ramp where they are greeted by a smiling photo of Los Angeles Mayor Antonio Villaraigosa welcoming them to the United States.
I also talked to officers in an office in the corner of the terminal which handles "Admissibility Review," also commonly known as "secondary inspection." Because of the volume of international passengers that LAX handles, the primary inspection officer only has a few minutes — probably less than 5 — to determine whether to permit an individual to enter into the United States. Instead of tying up an officer's station, questionable individuals will continue the process at the secondary inspection area.
Maybe there is an error on a visa. Or perhaps the name on the passport doesn't match the visa. Or sometimes, an individual doesn't realize that his or her green card expired during the trip abroad. According to Customs and Border Protection officials, most individuals — upwards of 90% — who are sent to secondary inspections are permitted eventually to enter the United States after CBP has asked a number of follow-up questions.
A word of caution about criminal convictions: the records of older criminal convictions have now been computerized and are now available to CBP inspectors. This includes criminal convictions in the 50 US states, as well as many countries which have made their criminal records available to the Department of Homeland Security.
In particular, if you are a lawful permanent resident who was convicted of a crime at some time in the past, your past ability to travel in and out of the United States was not because the government had forgotten about the conviction or forgiven you. It was because the CPB didn't previously know about the conviction. In 2010, the Department of Homeland Security initiated removal proceedings based upon one of our client's convictions that occurred in 1995.
The best way to avoid being escorted to secondary would be to steer clear of the following actions:
— misrepresentations about your identity — using fraudulent travel documents — using a passport that does not belong to you — using a passport that has been manipulated or tweaked — using a visa that is fraudulent — traveling when you have an outstanding warrant for your arrest — a LPR returning to the United States after being convicted of certain criminal offenses — a LPR returning to the United States who may have indicia of abandoning his or her permanent resident status
You should consult with experienced counsel before you seek to enter or re-enter the United States. Doing so may help you prevent any surprises in the immigration inspection area. –ra