Same-sex Couples and Immigration Reform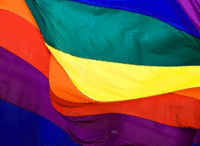 As the pioneering Los Angeles immigration law firm that has always welcomed inquiries and consultation from members of the gay, lesbian, bisexual, and transgender communities, Fong & Chun has been tracking the progress of Comprehensive Immigration Reform (CIR) in the US Congress.
The New York Times is reporting that the White House will begin pushing Comprehensive Immigration Reform soon.  The Uniting American Families Act (UAFA )must be included in the reform package.  
UAFA will permit US citizens to petition for and immigrate their same-sex partners, on an equal basis as traditional spouses.  
A comprehensive overhaul of the immigration system will be controversial.  There are possible provisions that will please some and displease others.  Reasonable minds can disagree about these provisions.  What is clear to me, however, is that CIR must include provisions for UAFA.
The one hope is that enough people contact their Senators and Representatives to encourage them to vote in favor of CIR, and especially for UAFA. Even if you believe your Senator or Representative is already "on board," write anyway.  There will be lots of radical right-wing pressure to jettison any benefit for same-sex couples, and your legislator will need the political cover to stand firm..
Also, you should write to your state legislators, too.  Why state legislators, when immigration is a Federal issue?  Because you should ask your state senator, state legislator, and governor to themselves contact Washington DC, to pressure the Congress to do the fair and equitable thing and support UAFA.
Most observers and other immigration attorneys here in Los Angeles believe that the issue will hit full force sometime in late summer, or early autumn.  The time to let your legislators know your sentiments is now.  Encourage your friends and family, all over the nation — not just in Los Angeles — to write to their senators and representatives! –jcf