Immigration and the Government Shutdown 2013
How does the government shutdown affect immigrants, the courts and our border?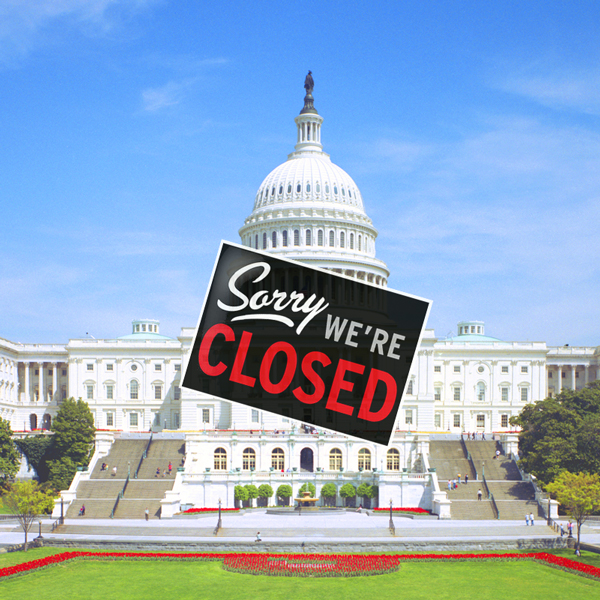 Although the federal government has been shutdown, the effects upon my immigration clients have been varied.
U.S. CITIZENSHIP AND IMMIGRATION SERVICES
U.S. Citizenship and Immigration Services (USCIS) is the primary agency that handles petitions and applications related to immigration. For most filings, USCIS charges a filing fee. According to USCIS spokesperson Christopher Bentley, USCIS can continue to operate during the shutdown because these fees cover 95% of their budget. I have filed applications and received the processing receipts. Interviews for naturalization and adjustment of status applications are going forward.

IMMIGRATION AND CUSTOMS ENFORCEMENT
Immigration and Customs Enforcement (ICE) is still operating. "ICE Enforcement and Removal Operations, as well as ICE Homeland Security Investigations will remain operational under a government shutdown because they have been deemed law enforcement necessary for the safety of life and protection of property," said ICE spokesperson Gillian Christensen. People are still being deported.
CUSTOMS AND BORDER PROTECTION
The agents responsible for guarding the border — Customs and Border Protection — are still on the job because they have been deemed essential. There will still be long lines at the airport after you land inside the United States. And at the land border checkpoints, the officers will stop each car.
IMMIGRATION COURTS
Immigration courts that handle cases with detained individuals remain open. However, most immigration courts are closed. Some court clerks will accept documents at the filing window, but they will not process them until the federal government restores full funding. This means that certain motions will be "tabled" until the government reopens. If you had a hearing scheduled for a date that the court was closed, the hearing will be rescheduled.
CONSULAR PROCESSING AND VISAS
Persons wishing to immigrate to the United States have to go through "consular processing" handled by the Department of State. The State Department charges fees for the processing. Like USCIS, consular processing can continue because it is funded by the fees.
Even though some agencies are continuing to operate independently, I surmise that there will be some snags and delays in the future. Each part of the federal government is heavily dependent on other federal agencies, some of which ARE closed or operating on a limited basis. For instance, USCIS may be able to complete its portion of an interview, but it cannot grant a case until it receives security checks from the FBI. Although the FBI may be open, it is unlikely that they have allocated staff to the continued processing of USCIS background checks.
If you feel that you have an urgent situation that may be adversely affected by the shutdown, please contact an immigration attorney to discuss your situation.