Foreign Students Walk Off Hershey's Chocolate Factory Jobs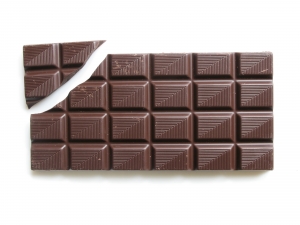 Recently, the news — local Pennsylvania news, the Associated Press, and even The New York Times — has been filled with a story about foreign students who came to the USA to participate in an "exchange program," who ended up working under allegedly harsh conditions at the Hershey chocolate factory in Pennsylvania. Here at Fong & Aquino, we began to get calls from people around Los Angeles, as well as throughout the Coachella Valley (Palm Springs and Palm Desert), about these exchange visitor visas.
Essentially, the J visa program was created as a foreign-policy tool to encourage international understanding, to provide a way for foreigners to get to know American life and work. It also allows a freer exchange of information, permitting professors and researchers to continue their studies and presentations in the USA. The visa is for a:
* professor or research scholar,
* short-term researcher or scholar,
* trainee or intern,
* college or university student,
* teacher,
* secondary school student,
* nonacademic specialist,
* foreign physician,
* international visitor,
* government visitor,
* camp counselor,
* au pair, or * summer student in a travel/work program.
Each of these categories has its own set of requirements — too much to mention here. Suffice to say that the J-visa holder must be taking part of a legitimate program and should have sufficient funds; be able to speak, read, and write English; maintain sufficient medical insurance in case of accident and illness; and have and maintain a residence abroad to which the visa holder will return.
The J visa program was established to allow visa holders — typically students, trainees, researchers, and teacher/professors — to visit the USA, engage in cultural programs, teach or lecture to share information, do home-stays or au pair work as part of family exchange programs, or to do hands-on training in a field for which they have had educational or vocational training.
The program was certainly not created to allow employers to avoid hiring US workers, or to use foreign students as cheap labor, or to cheat foreign students out of a valuable chance to have a cultural-exchange experience in the USA.
Unfortunately, less-than-scrupulous organizations have created partnerships with certain employers and manufacturers to provide inexpensive labor in the guise of cultural exchange. Even more shocking: many of these student visitors are CHARGED by the organizations which have organized this so-called cultural-exchange experience for them — the way one might be charged by a tour operator. In the end, however, these J-1 students apparently had a very unpleasant experience.
I know nothing of the alleged conditions at Hershey. However, it is important that visitors thoroughly understand the visa that they are applying for and feel comfortable with the attorney or trip organizer with which they are working. –jcf