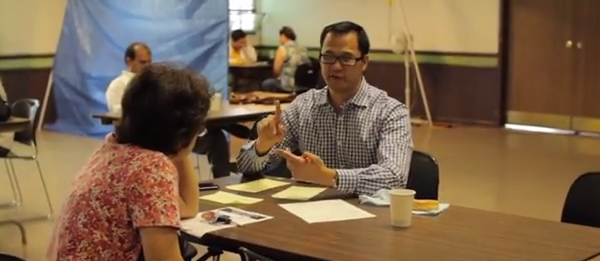 Appreciation and Giving Back
Community service has always been an important part of my life. For me, as someone who has been blessed with many favorable opportunities, it is a way to give back to those who may not have been as fortunate. I can probably trace it back to my parents, who were always seemingly involved in some sort of organization, be it the PTA, the Freemasons, or the Association of Mangatarem Overseas Residents. The bayanihan spirit was something that was espoused by my fellow UCLA Samahangers.

Admittedly, with a wife and young toddler at home now, my availability for volunteerism has been a bit limited. Recently, however, I was able to participate in two fantastic events.
Earlier this month, I was honored to participate in an event for the Santa Ana chapter of the California School Employees Association. Several attorneys (led by my good friend, J Craig Fong) and around 30 eager law students from UC Irvine School of Law were able to provide free assistance to CSEA members who wanted to become U.S. citizens.
Back in September, I was invited to participate in a Legal and Health Clinic in Long Beach, California organized by the Philippine American Bar Association and the Filipino Migrant Center. We made it a daytime outing and it was win-win for everyone in the family — my wife found this awesome crepe place, the kid got his first up-close look at lots of fish and sea otters, and I was able to assist a few folks navigate the deep recesses of immigration law. The FMC created this cool video of the event! That's me at 0:33.
So, it's that time of year in the United States. As we near Thanksgiving, I'd like to take a few moments to express my gratitude to my clients, regular readers of this blog, and everyone who has supported my law office in some way. And if you like the new look and feel of this blog, you should get in touch with this guy.