What Happens When a Family Petitioner Dies?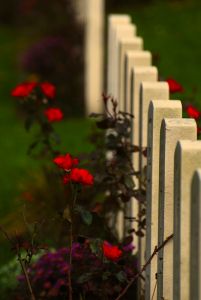 Lately, the attorneys at Fong & Aquino have been fielding a number of inquiries from families about what to do when their petitioner passes away. These inquiries have been especially common from our offices in Los Angeles and Palm Springs. Clients will usually ask if there is a way that they can obtain a substitute sponsor. This is known as requesting "humanitarian reinstatement" of the petition from the U.S. Citizenship & Immigration Services, or USCIS.
For example, a father became a naturalized citizen in 1996 and then immediately filed a petition for his adult son in the Philippines. Although the petition was quickly approved, the priority date would not become current for many years due to the backlog and demand for visas. This delay is due to the Priority Date system used by USCIS and Department of State to determine who is next-in-line. Unfortunately, during the waiting period, the father passed away. Under current regulations, an approved petition is automatically revoked upon the death of the petitioner. The surviving members of the family reside in the United States. Certain members of the family would be eligible to be the substitute sponsor for purposes of the affidavit of support, but the first step would be to request that USCIS reinstate the petition.
In order to do so, USCIS considers the following factors:
(1) Disruption of an established family unit; (2) Hardship to Citizens and lawful permanent residents; (3) A beneficiary who is elderly or in poor health; (4) A beneficiary who has had lengthy residence in the United States; (5) A beneficiary who has no home to go to; (6) Undue delay by USCIS or consular officers in processing the petition and the visa; and (7) a beneficiary who has strong family ties in the United States.
Prior to submitting a request, clients should work closely with their attorneys to assemble a strong evidentiary package that addresses each of the factors that USCIS considers. Bear in mind: the decision to reinstate a petition is completely within the discretion of USCIS. Humanitarian reinstatement applies to beneficiaries outside the United States. Beneficiaries residing inside the United States when the petitioner passes away may be able to avail themselves of Section 204(L) of the Immigration and Nationality Act. The attorneys at Fong & Aquino are always available to help guide you through this process. –ra