Uruguay Legislature Approves Same-Sex Marriage. Now what, America?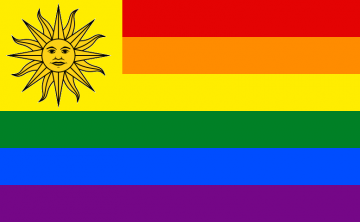 A large majority of the Uruguay Legislature today approved a bill legalizing same-sex marriage. The bill has the support of the country's president, José Mujica, who has said that he will sign the bill in the next two weeks. Uruguay is the second country in Latin America (the other is Argentina) to legalize same-sex marriage, the third to do so in the Western Hemisphere (the other is Canada), and the twelfth nation to do so in the world. By some reports, marriages could begin as soon as July 2013.
Which brings us to the question: when will the USA take this step?
In our Federal system, states have determined individually the rules regarding the issuance of marriage licenses. Nine states, plus the District of Columbia, current permit same-sex marriage. The recently-argued case of Hollingsworth v. Perry places the question squarely before the Supreme Court of the United States (SCOTUS). However, it is not clear to me that SCOTUS will make a broad ruling legalizing same-sex marriage nationwide. It seems more likely that SCOTUS will simply take the view the each state is entitled to determine the issue for itself. In other words, SCOTUS will probably not announce a broad, universal right to same-sex marriage throughout the USA. They could, but I view the prospect as unllikely. Finally, SCOTUS could avoid the question entirely by saying that the Hollingsworth case should not have been brought to the Supreme Court in the first place. A decision is expected before 30 June 2013.
If you have question related to same-sex marriage and immigration, please feel free to contact my office for a consultation. –jcf