Immigration Client Success Story: Coke brings a smile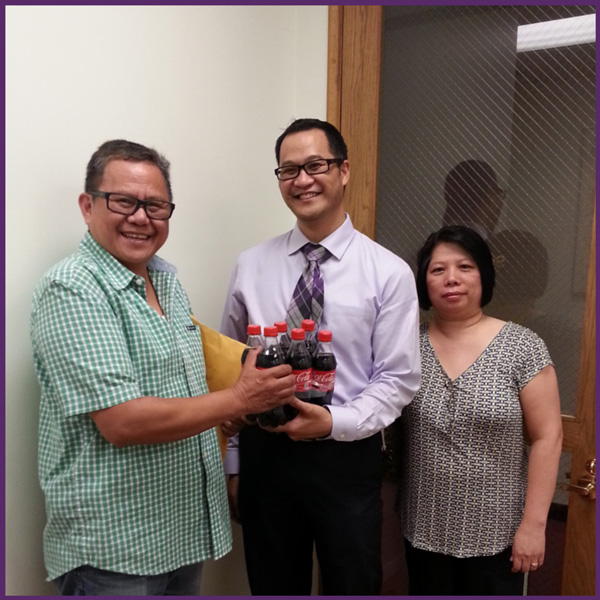 Not too long ago, I was sitting in jail with my client the night before his first hearing. I told him that once I got him out of custody, I would buy him a beer. He says "But Mr. Aquino, I don't drink." "Well," I asked him, "what would you like to toast with instead?"

He said some Coca-Cola. I went back to my office, finished the motion to terminate proceedings around midnight, and then went to the court at 8 am. The judge granted my motion that morning and he was released from custody later that day. And, as I promised, I brought him some Coke. I'm honored and privileged that I was able to play a part in keeping him in the United States with his wife and family.
The fine print: This is the part where I'm supposed to remind you that past successes with prior clients is not a guarantee of future success with other cases. Each immigration case is unique and should be analyzed by a competent attorney. And Coca-Cola did not pay a promotional consideration fee for this blog post.