Immigrants Cheated by Notaries and "Immigration Advisors"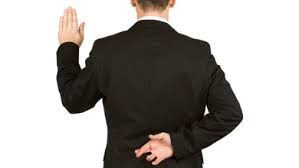 President Obama's executive order to provide relief to undocumented immigrants opens up a new opportunity for many who had no options. However, whenever the immigration laws change, it also creates a chance for unlicensed notaries public, unscrupulous "immigration advisors," and others who see an opportunity to cheat hard-working people. In my offices in Pasadena and Palm Springs, I hear stories all the time about how a notary charged a fortune and did nothing. Even more disturbing, people in the C oachella Valley seeking visa and immigration service and assistance have told me of persons who have provided harmful, incorrect information.
In many of these cases, the agency or advisor may be "accredited" by the Board of Immigration Appeals, but in fact, the consultant's lack of knowledge about immigration law is staggering. Several clients have come to me with cases that have been MADE WORSE.
We are all still learning all the details of Mr. Obama's presidential order and how it will be implemented. Please do not rush. Please do not allow desperation to push you to an unqualified person. Please do not be fooled by someone telling you that they can already handle your case; the program has not begun yet, so please do not rush to give your money to immigration service and assistance groups until you understand what the law will do. The program is so new, even we immigration attorneys are learning.
A good attorney will always take the time to explain to you what is being done and under what provision of the law.
If you have questions about your eligibility for any immigration benefit, please seek the assistance of a qualified immigration attorney. If you would like to set up an appointment for a consultation with me, please contact me by phone or email. –jcf