Border Guards Question US Citizens About Back Taxes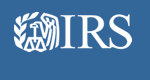 The immigration lawyers at Fong & Aquino in Los Angeles and in Palm Springs have been hearing that US Customs & Border Protection (CBP) officers — the border guards at the airports and other ports of entry (POE) — have been asking arriving US citizens and residents about taxes owed to the IRS and the US Government.
CBP maintains a database called Treasury Enforcement Communications System (TECS). This lookout system is used for the screening of travelers at border inspection points and maintains data on people when some kind of enforcement action has been taken against or about that traveler. For example, if an traveler is sent to secondary screening, if a warrant for arrest has been issued, if there is a lookout posted for that traveler, or "where law enforcement or intelligence agencies have identified information or contexts that relate to a person."
Apparently, TECS is now being used to identify taxpayers with unpaid tax assessments who are traveling to the USA. If you live outside the USA or spend a great deal of time outside the USA, and if the IRS has been unable to contact the you, and if you are subject to a filed Notice of Federal Tax Lien, you may be pulled aside at the airport or POE by CBP.
Agents at the airport or POE may ask what assets you have in the USA, the purpose and duration of your trip, where you are staying, and similar information. They can also ask about your employment relationships in the USA, to establish wage garnishment possibilities.
Taxpayers who reside outside the USA are sometimes not aware that they have outstanding US tax liabilities, so whether or not a US citizen is required to file a tax return, it may be a good idea to keep IRS apprised of your current address — in order to avoid any nasty surprises at a POE. If you have any questions about your tax liabilities, you should contact your tax preparer. If you have questions about your immigration status, contact the immigration attorneys at Fong & Aquino. –jcf